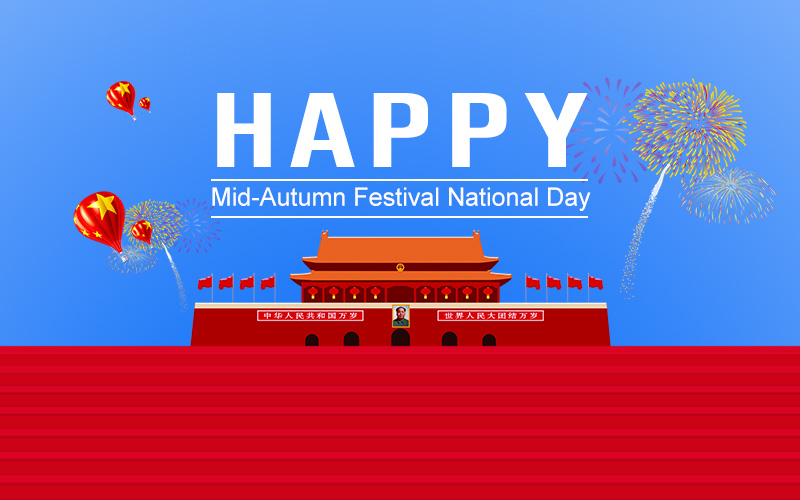 We would like to take this opportunity to thank you for your continued support. Please note that in response to national policies, HISHINE will celebrate the Chinese National Day and Mid-Autumn Festival from October 1st to October 5th, 2020.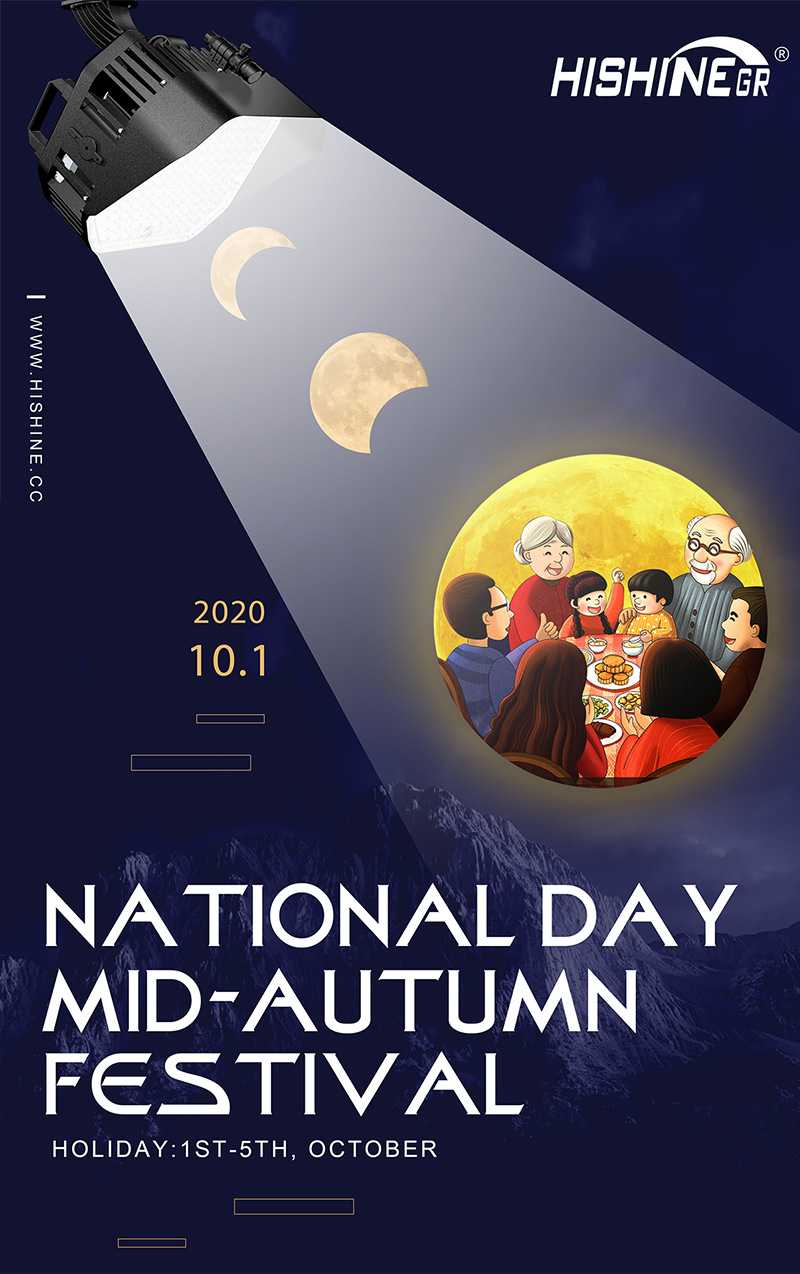 What is the custom of Mid-Autumn Festival?
The first is to worship the moon and watch the moon. On the night of the Mid-Autumn Festival, under the moon, place the moon idol in the direction of the moon and burn red candles. The whole family worships the moon in turn, and then the housewife cuts reunion moon cakes, pre-calculating the total number of the whole family. Those who are at home and out must count together. You cannot cut more or less, and all cuts should be the same size.
The second is to eat moon cakes. It was originally a snack food. Later, people gradually combined moon viewing with moon cakes, which symbolized family reunion and yearning.
Mid-Autumn Festival and Chinese National Day are on the same day in 2020: Thursday, October 1, 2020 and the 15th day of the lunar calendar
HISHINE will deliver the lamps to the last day of September 30.
Please feel free to place orders during the holidays. HISHINE provides 24-hour online service. Although we will resume work on October 6. All orders placed will be sent out after October 6.
If you have any questions, please leave a message with us about LED lighting. We will answer you as soon as possible. Our customer service specialists will provide you with technology and after-sales service 24 hours a day.
Thank you for your attention to this announcement.
Here, the group HISHINE staff would like to extend our sincerest greetings to you and your family, and wish you all a happy Mid-Autumn Festival.
Best wishes
--Reprinted from www.hishine.cc