Due to its lawn lighting requirements, lighting outdoor or indoor horse arena is not an easy task. HISHINE has launched a new series of horse arena sports lights. The products include anti-glare, anti-shock, waterproof, bright, and long-distance lighting. In addition, horse arena sports lights have an extremely high lighting efficiency of 170lm/W, which is 300 to 400% higher than traditional metal halide or halogen lamps. Therefore, we can always provide you with the best floodlights. To help you with your lighting project, we provide free horse arena lighting design. Let's see how to properly illuminate the stage.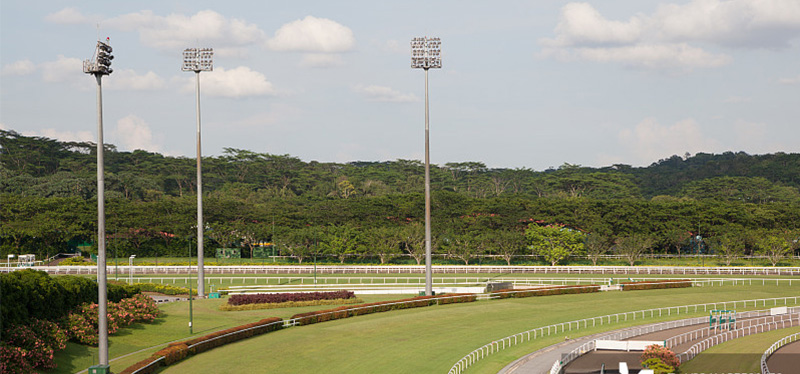 1)Top raw materials, patented R&D design
High-quality materials ensure that based on high-quality lighting, HISHINE uses high-quality and durable raw materials to maintain a long service life.
Unique radiator design for quick heat dissipation. The surface-treated high-purity aluminum optical reflector is not easily degraded.
2) Advanced optical design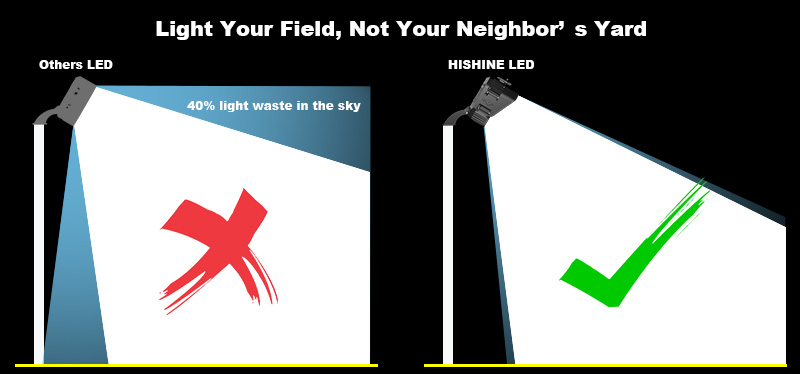 Best lighting control LED horse arena sports lights
HISHINE uses advanced optical design, so compared with other lights, the number of horse field lighting lights is less, but our lights can achieve higher brightness. This can also save at least 2 times the cost.
No light pollution
The light is not centered in the correct range, but wasted useless light in the sky and caused lighting pollution.
To solve this problem, HISHIEN horse arena sports lights is equipped with an anti-glare and accurate optical system, which can be guided to the designated area to reduce light loss.
Higher uniformity and anti-glare
In most cases, 15–20 footcandles are acceptable for casual outdoor arenas, though this depends on the size of the arena. For hunter/jumper training, the recommended footcandle level is 40, while for both training and competitive dressage, a 50-footcandle minimum is recommended. If you are lighting a competitive show-jumping arena, 70 footcandles is appropriate.
HISHIEN adopts two-level optical design, and customized optics guide the light to the field, which can minimize glare and penetrate the eyes of athletes.
3) High CRI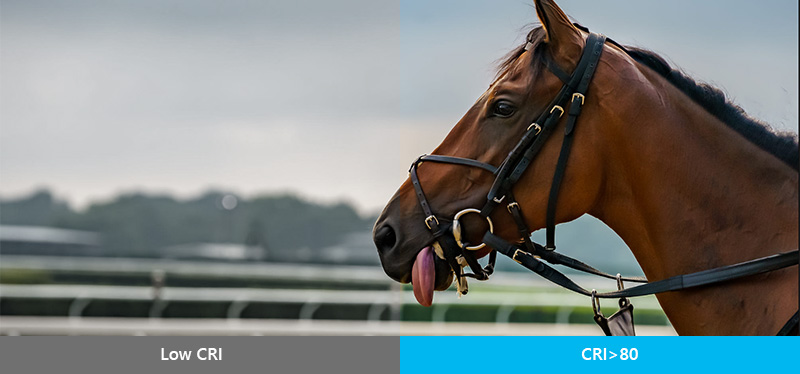 Color rendering is the best way to test color rendering. The color of the object seen by the higher CRI under light is very close to the color seen under ideal or natural light.
4)Flicker-free LED Lights for Horse Racing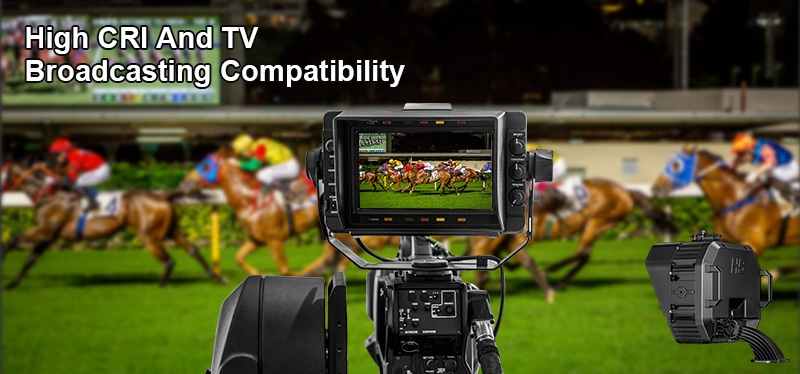 Horse racing is a very exciting and popular sport, and strobe lights will greatly affect users watching the game. Especially when the horse rushes to the finish line, the high-speed camera will capture this moment. If the light flashes, it is impossible to shoot the critical moment.
HI-Shoot horse arena sports lights are designed for high-speed cameras, do not flicker, and comply with international broadcasting standards.
5)Free DIAlux scheme design
Dialux lighting design horse arena sports lights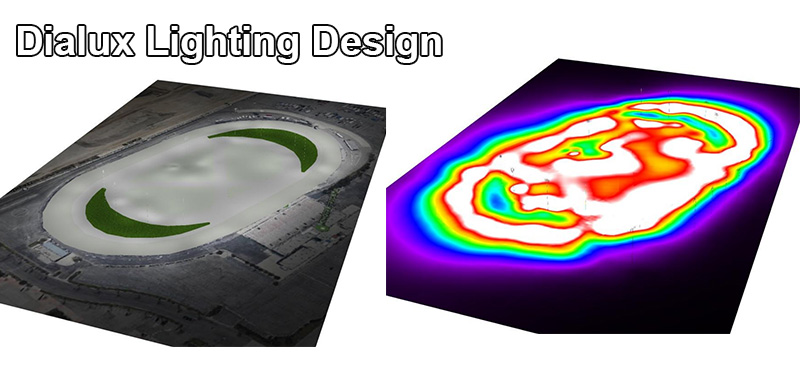 Not only do we provide horse arena sports lighting, we also provide DIAlux simulation services. We can meet your needs, because we can provide you with customized LED horse arena sports lighting without any additional cost.
6) High durability
Anti-corrosion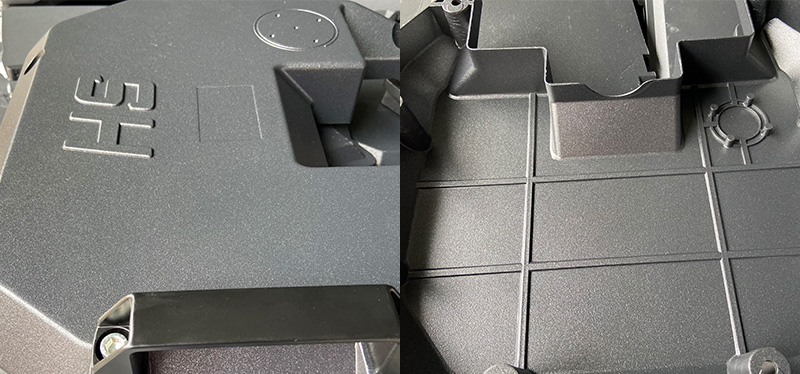 horse arena sports lights can understand strong winds. If your stadium is close to the sea, the salt content is very high, so the lights will be seriously corroded. HI-Shoot uses an aluminum alloy shell and undergoes special surface treatment to make it resistant to corrosion.
waterproof
For outdoor horse arena, at least IP65 is required. HI-Shoot passed IP66 and IP67 waterproof rating.
Detail of the lighting of the racecourse
It seems that the same concept of building a parking lot can be used in this area, but this is a wrong belief. Both projects require different priorities. For example, here are some basic components of the racetrack lighting project:
Remove shadows
Any rider knows that shadows can scare animals and make them behave unexpectedly or even dangerously. The solution here is to mount the fixture from the ground to the highest possible position. This softens the edges of the lighting and ensures that there are no hard lines between light and dark. Electric poles in standard parking lots are about 20 feet high, but for equestrian areas, this is usually not enough. It is best to aim at least 30 feet high. Moreover, arranging the poles so that there is a little overlap between the lamps will fill up any dark spots and further reduce shadows.
Compensation for unstable foundations
In urban and suburban areas, fixed poles are installed on thicker concrete foundations that can withstand large weights. This generally does not apply to properties with riding areas. Heavy metal rods may sink into soft ground and tilt over time, which constitutes a major safety issue. Wooden poles are a useful choice to remedy this problem. Not only are wooden poles lighter, but they tend to be cheaper, and are generally more suitable for the surrounding environment, at least in terms of aesthetics. Choosing a wooden pole does not limit the choice of fixtures, so trusting the wooden pole for this application has no disadvantages.
Looking for an effective solution-the lighting level required to output will consume a lot of power, but some luminaire technologies will greatly reduce energy consumption. Using the HI-Shoot horse arena sports lighting is the ideal choice for this method, because LED lamps are the most efficient lamps on the market. The service life of LED lamps is much longer than standard metal halides, and it usually takes up to 100,000 hours to be replaced. This will reduce operating costs and ensure that the riding area can be used for a longer period of time.
Thank you very much for your patience. Hope it brings you many useful ideas. HI-Shoot is a professional manufacturer of LED horse arena sports lighting. It has a history of nearly 10 years and cooperates with many customers around the world. If you have any questions about LED horse arena sports lighting, please contact info@hishine.cc, we are always here for you.